Spotify is the most well-known app when it comes to music. Recently, Spotify has started the "Spotify Web Player system", from this system you can stream your favorite song on your mobile phone as well as on your PC. It means you can use the real/official Spotify app on your devices easily by using the web player Spotify.
What Is Spotify Web Player?
Spotify Web Player is a proper company's media and music player, it allows you to get available with your Spotify account through the web without installing the Spotify app. With this fantastic player, you don't have to get access to your music with an app. All you have to do is, make a web account and listen to your music on the go.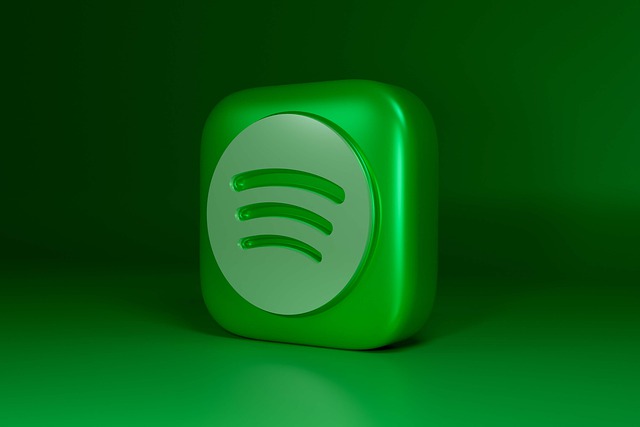 You can get this player on almost every browser. But, one thing you have to keep in mind is that Safari does not support this system.
How To Access Spotify Web Player?
Try to keep your login details simple and handy. The first thing is that you have to search on your favorite web browser " Spotify web player" and get access. Select log in (you can find the log in button in the top right corner.) After that, you have to enter your login details, email, password, phone number, etc.
And, if you don't have a Spotify account already, all you have to do is create a new account and start listening to your favorite tracks right away. After all the process, you will finally log in to your Spotify account and can listen to your music.
What are the Spotify web player features?
Just like the official Spotify app, Spotify web player also offers fantastic features to its users. The features include searching, creating playlists, and all.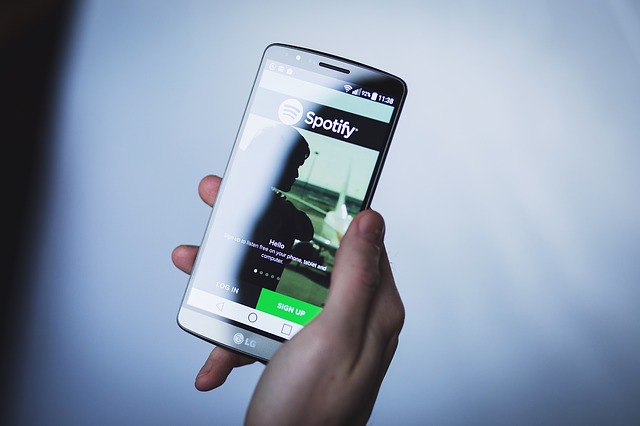 For your ease, let's have a look at the main interface of the Spotify Web Player.
Home:
You can see on the left sidebar that there are several options, you have to choose "home". By selecting this option you will pop on the main screen. On the main screen, you can easily find and play your favorite tracks.
The screen will show you a recommendation of what you should listen to, playlists that are made for you, recently played tracks, and many more.
Search:
When you click the search button on the left sidebar, you will pop up on the main search page of the Spotify web player.
To search and listen to your favorite music click the " search bar" and type your desired singer name, genre, song.
After all that, you can see the search results and choose whatever you have searched for.
Your library:
The library section that you can find in the left sidebar is designed to provide you access where you can see all of your personalized content.
If these sections are blank and empty, it means that you haven't followed or listened to any tracks.
Create playlists:
If you want to create a playlist where you can put the customized tracks, you have to click the "Create Playlist" on the left sidebar. After that, you can name the playlist whatever you want.
Liked Songs:
Liked songs are designed for you to see the songs and tracks that you have liked. When you click the "heart button" that is located down on the song you are listening to, it means you have liked it.
Upgrade:
At the top of your Spotify account, you will see an option called "upgrade". Click that button only if you want to upgrade your Spotify web account.
Step by step instructions to Enable Spotify Web Player
Spotify web player is a web-based feature that permits clients to get to the entire Spotify index and partake in similar highlights presented by the Spotify work area application through internet browsers, like Chrome, Firefox, Edge, and so forth With Spotify web , you can make playlists, save radio broadcasts, collections, and craftsmen, search the tracks, etc.
Simple Guide to Enable Spotify Web Player
Assuming it's your first time utilizing the web player, you'll need to empower the assistance in your program physically. If not, you might get a mistake message like "Playback of ensured content isn't empowered" when you attempt to utilize the web player. What's more, you will observe Spotify web quits playing. Here we'll accept Google Chrome as an illustration to tell you the best way to empower it.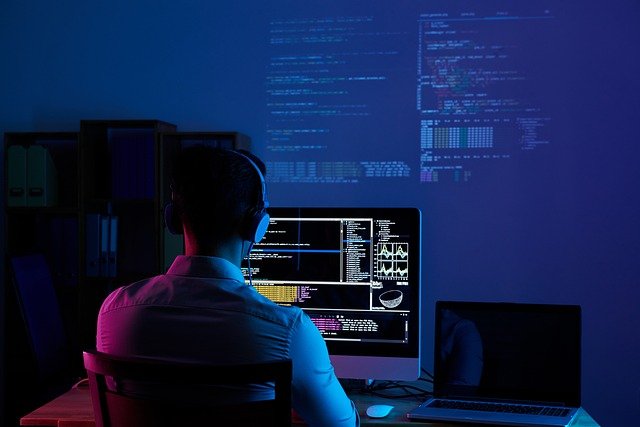 Stage 1. Open Chrome on your gadget. And go for spotify web player login.
Stage 2. Under Protected substance, empower the choice of "Permit site to play secured content".
Stage 3. Go to the site to get to Spotify. Then, at that point, sign into your Spotify account as required.
Presently you ought to have the option to peruse and pay attention to any Spotify track and playlist using web player true to form.
Use Spotify Web Player in Protected Window
Now and again, an augmentation or component in your program may meddle with the Spotify and cause the Spotify online web player not working issue. Provided that this is true, you can open the Spotify in a private window. This will dispatch a window without reserve and expansion. On Chrome, dispatch it and tap the three-spot button. Pick the New in secret window button. On Microsoft Edge, dispatch it and tap the three-spot button. Pick the New InPrivate window button.
Utilize the Spotify Desktop
If these arrangements don't help, why not download the Spotify work area to pay attention to Spotify tunes. If you would rather not download the work area, you can attempt the elective arrangement in the following part.
Spotify has made it simpler for us to get to any track and playlist through internet browsers like Chrome, Safari, Firefox, and more without introducing any additional product. While it's carrying more comfortable for us to partake in the music on the web, the Spotify at the interim tosses us numerous unforeseen issues, for example, Spotify dark screen and the sky is the limit from there. We can observe many reports about "why is Spotify web player not working" Issues in the Spotify people group like beneath:
"why is the Spotify web player not working in Chrome. At the point when I click the Play button, nothing occurs. Would anyone be able to help?"
"I can't get to Spotify through my internet browser. It continues to say 'ensured content isn't permitted' in Chrome settings. Yet, it is. is there any valid reason why Spotify won't web player play? Any answer for fixing Spotify web player desktop not playing?"
If your Spotify quit working out of nowhere, you are recommended to attempt these arrangements presented underneath which will assist you with fixing the blunder and make the Spotify work flawlessly once more.
Spotify Web Player Can't Load Properly? Attempt These Fixes!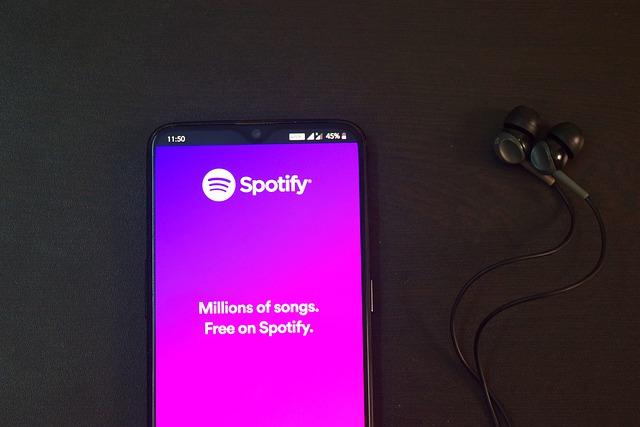 As referenced above, you might in any case neglect to stack Spotify even in the wake of empowering the web player. However, that could be brought about by various reasons. Typically, it very well may be a web association mistake, wrong program reserves, program contradiction, or others. On the off chance that your Spotify doesn't work, basically attempt these demonstrated ways of having it fixed.
Update Web Browser
At times an obsolete program could keep you from utilizing Spotify online player. Since Spotify gets ordinary updates, it's important to refresh your internet browser as well. So if your Spotify web player quits working, the principal thing you ought to do is check your program and update it to the most recent rendition. The "N" variants of Windows 10 don't accompany the media-playing usefulness that is required for the Spotify web . To fix the Spotify not chipping away at Windows 10 N, you can download and introduce the Media Feature Pack. Then, at that point, restart your program and attempt again.
Really look at Internet Connection and FireWall
If you can't associate with Spotify login not working, you should check whether there's any issue in regards to your Internet association. To explain, attempt to visit different sites from the program. Whenever fizzled, then, at that point, you are proposed to restart the modem or remote switch and afterward revive Spotify.
Be that as it may, assuming Spotify is the main website you can't get to, it very well may be impeded by the firewall settings. For this situation, basically, impair the firewall on your PC.
Tidy Up Browser Cookies
While you are perusing the Internet, the program will naturally record your follow by producing treats, with the goal that you can without much of a stretch access a similar site when you visit it once more. Be that as it may, treats cause issues as well. On the off chance that you find something is off about Spotify when utilizing the web player, you can likewise erase the program treats/stores for an attempt.
Utilize Another Web Browser
The other idea you could attempt to fix the Spotify program not working is changing to an alternate program that is viable with Spotify.
Log Out Everywhere
One more method for fixing the Spotify web player not working is to log out of your Spotify account all over the place. Ensure you log out on every one of the gadgets where you utilize a similar Spotify account. Go to Spotify and you can find the Account outline tab under the profile. Utilize that to log out of your record.
Conclusion
In this article, we have given a complete brief about what Spotify web player is, how you can get access, and what are the features of Spotify web. These above-mentioned features are the most used and common features that all the Spotify app users use. Now, go and log in to Spotify now to listen to your favorite tracks on the go.
Read Related Post: 3 Reasons Spotify May Never Become the OS of Music