How many championship rings does Danny Green have?
An American NBA professional basketball player aged 34 Danny Green is born June 22, 1987, in North Babylon, New York. Green attended North Babylon High School in North, and then further he attends a private school St. Mary's High School in Manhasset, New York. He started his basketball at the University of North Carolina (UNC). Here we will talk about green's career his championship and the question that arises in fans' minds that is how many NBA rings does Danny green have in his NBA career? He has 3 rings. He plays currently for the Philadelphia 76ers. Green's shooting point is 35.8% from beyond the arc, while in NBA average is 36.5%.
| | |
| --- | --- |
| Born | June 22, 1987, North Babylon, New York |
| Height | 6 ft 6 in (1.98 m) |
| weight | 215 lb (98 kg) |
| Position | Shooting guard / Small forward |
| Nationality | American |
| Parents | Rene' Darrell, Danny Green Sr |
| Siblings | Devonte Green, Rashad Green |
| Current Team | Philadelphia 76ers |
| NBA Draft | 2009 / Round: 2 / Pick: 46th overall |
| Net worth | 12 Million Dollars |
| League | National Basketball Association (NBA) |
| Age | 34 |
| Zodiac sign | Cancer |
| Relationship Status | Married |
| Spouse | Blair Alise Bashen |
Danny green's early life, Education
Danny Green NBA player was quite a young boy when he gets started with his passion for playing basketball.  After he attends the private school St. Mary's High School in Manhasset, New York, Green starts playing his college basketball for the University of North Carolina. Danny is the only player with at least 1,000 points, 150 three-pointers, 150 blocks, 250 assists, 150 steals, 500 rebounds in the history of the Atlantic Coast Conference (ACC). Danny is listed as a No-8 Shooting Guard in 2005. Danny green's girlfriend is Blair Alise Bashen whom he starts dating for 5 years and finally gets married to her on August 14, 2021.
Gerald Green is the second cousin of Philadelphia 76ers guard Danny Green; he is also a basketball player in Romania for CSM Oradea. Danny green's Brother Devonte Green is also a basketball player who plays for Larisa of the Greek Basket League. Danny green NBA championships titles are described in the article.
How many NBA championship rings does Danny Green have?
Danny Green has three championship-winner rings. In NBA Finals, the spurs championship defeated by Miami Heat 4 games to 1, he wins his first championship ring for the years 2013- 2014. Green has a 531 shooting percentage and scores averaged 9.2 points. He considers a few NBA players to win the NCCA title that is subsequently drafted by the Cleveland Cavaliers with the 46th overall. He wins his Second ring in 2019 With the Toronto Raptors also win a second NBA championship. During his finals, he averaged 7.3 points, Danny green has 3.5 rebounds and 1.2 assists. He is an inspiration for his fans by making 6 shots beyond the 3rd point line.
In 2020 with the Los Angeles Lakers Danny Green wins a third championship ring. His defensive Perimeter and his three-point shooting skills help his team defeat Miami. Draymond Green NBA player also won 3 championships in his career.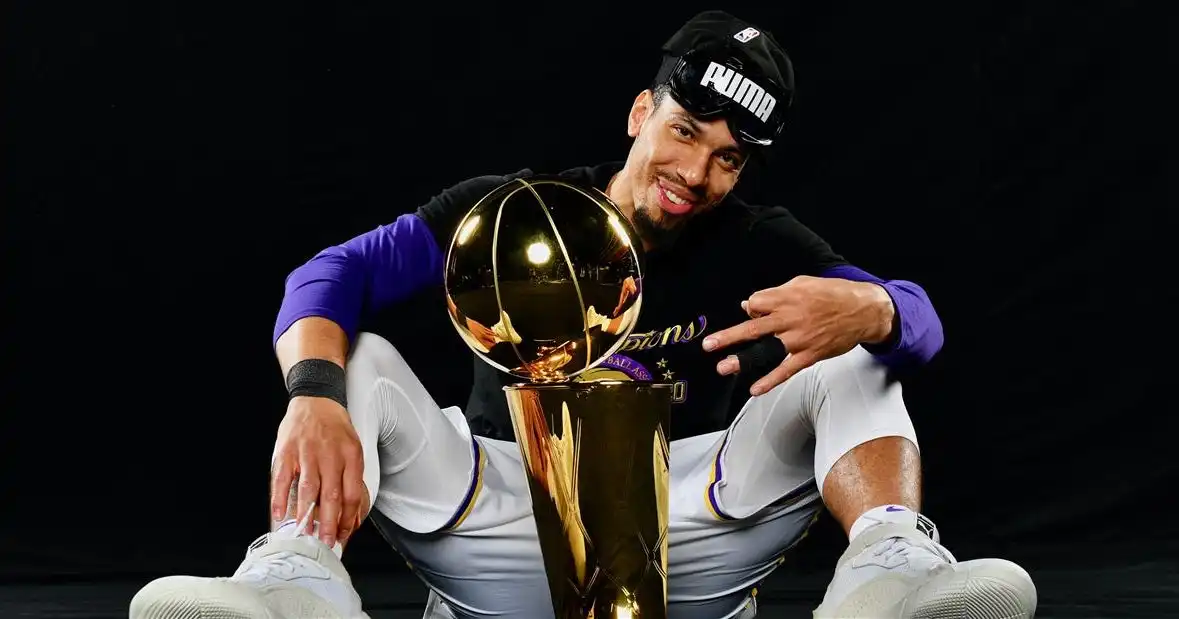 How many NBA awards (rings) does Danny Green have?
Second-team Parade All-American (2005)
McDonald's All-American (2005)
ACC All-Defensive Team (2009)
3× NBA champion (2014, 2019, 2020)
Third-team All-ACC (2009)
NCAA champion (2009)
Slovenian Cup champion (2011)
NBA All-Defensive Second Team (2017)
Danny Green's net worth?
Danny Green is been around the NBA for more than a decade. He earned a lot for plenty of contracts of his career in the NBA. Danny Green has 3 NBA rings; he makes $14.36 million per year. His net worth is around $12 million.
Watch below the highlights of Danny Green: 3 Rings in 3 Minutes
video credit @Growing Pains
Has Danny Green in the NBA Finals MVP pool?
Danny Green did a little struggle to take it as San Antonio Spurs beat the Miami Heat a 3-2 lead in the series. Danny breaks the records of final records for three-pointers.  He has 70% shooting and hits 25 of 38 attempts, finally breaking Ray Allen's record, set in 2008.