Before introducing to Cannabis social network business; we would like to define the purpose of social networking. The purpose of the social network is to connect with people to share your ideas, feelings, emotions, and expressions with like-minded people. With the advancement of everyday technology, there is a new and advanced social network that is more targeted. Here we will talk about the cannabis personal social network, cannabis dating social network, and cannabis business social network.
In the following, you are going to get knowledge about different popular Cannabis Social Network. These Cannabis social networks would help you to connect with like-minded people, fellow stoner, acidhead, and cannabis pundit.
There are 420 cannabis social networks; among them, some are really cool while some are not. So anyone linked with cannabis whether to market your cannabis business or a smoker who wants to join a community; there is the most popular cannabis social network for business and for personal use also.
Cannabis Social Networks from Personal Point of View: 
Grasscity Forum:
Grasscity forum is the oldest social media community dealing in marijuana regarding its growth. Any person dealing in marijuana can chat on this online community to get any type of help from here as it is the largest online forum working on marijuana. In this community; you can have different forums to chat with like-minded people having information about its growth, smoking, and legalization. This marijuana forum has a news section and directory of dispensaries all over the United States.
WeedLife:
This is also a cannabis social network which is including more and more people in itself with every new day. This social network has a news feed style that can show you related videos, business strategies, education, product information, growing methods, and many more. There is still a need to flourish the cannabis social networking but this is the authentic social media forum for marijuana lovers.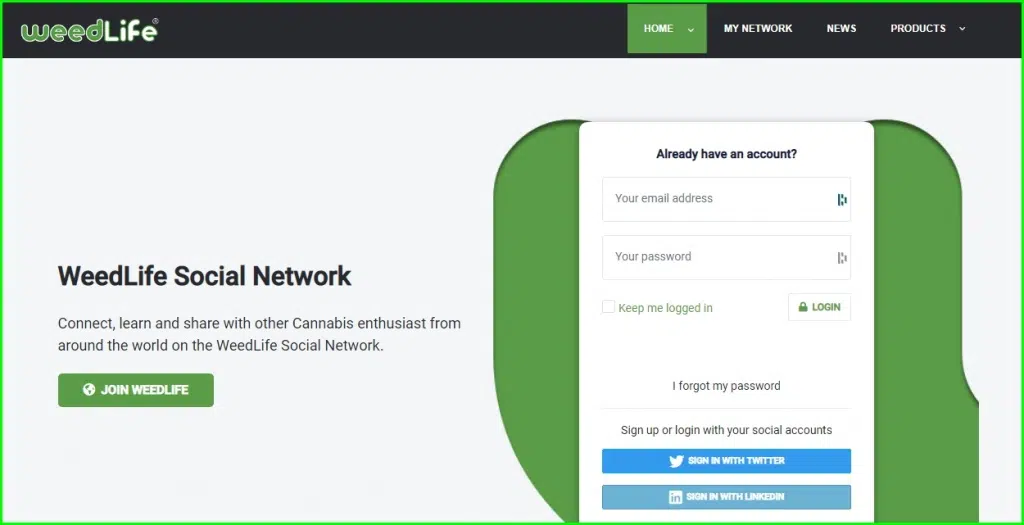 Weedable:
Weedable is the social network where a marijuana-lover can follow, post on the wall, and shop for such products. Recently they are launching their app that would boost their cannabis social network to a high level. Any person whether dealing in the cannabis business, use it for personal or want to find like-minded people; can have his/her very own online profile. Any cannabis lover visits its business profile to connect with other businesses and also provide updates to the followers.
Duby:
Another largest cannabis online forum is Duby to connect cannabis-lovers, tokers, and smokers. If anyone wants to be its member he/she has to just download its app from Google play store or App Store. Recently you can't create an online account but by downloading the app from the play store you can be entertained. Duby is a marijuana-friendly app that is a combination of tinder, Instagram, and Twitter.
Followers can watch top videos and stories like Instagram. On this app, a cannabis-lover can browse photos or users. You can choose "put out" if you don't want something and also chose "pass" if you want to go further. On this, you can get information that who to make cannabis more feasible to give more and more enjoyment.
Bud Hubz:
Bud Hubs is a Quadrate for weeds. This website features the best cannabis dispensaries, headshops, accommodation, and cannabis specialists available online anytime. This social network is free to join to connect with like-minded people to get recommendations and top marijuana shops. The site is still in development mode but if you connect with it once you would find it as a cool social network for cannabis users.
MJ Mary Jane:
This app is actually a Pinterest for weeds. You can have weed photos, recipes, videos, and more. Cannabis-lover can download app from Google Play or App store to pin their favorite stuff. On it; you can rate the pin, by bookmarks you can have your favorite pins and can follow other MJ lovers. This app is free to sign up and you can have your favorite stuff here.
Cannabis Social Network from Dating Point of View:
420 Singles:
As social media networks; there is a cannabis social network for cannabis-lover for dating to find like-minded people near them. Through this social media network, marijuana-lover can connect locally and internationally too. On this; you can find a smoker-mate and also canna-lover to find in your area. The App is similar to Tinder where you can have the option of swiping left and right and make matches with close people of like-mind.
High There:
This App is also similar to Tinder for marijuana lover; it is cannabis dating social network which is much closer to Tinder in its functionality. You can search for other cannabis lovers on this app by swiping left and right and make a connection with them. Such as Duby, this app is also available on Google Play and the Apple app store. This app is completely free to sign up and ready to connect canna-lovers all around the world. On it, you can find friends and even relationships as this app has the ability to connect you with other marijuana lovers.
Cannabis Social Network from the business point of view:
WeedCircle:
This App is somewhat different from the previous one; as it is a combination of Google Plus and LinkedIn. Through it, you not only connect with some favorite people rather you can connect with the whole industry of cannabis such as customers, colleagues, and vendors. This cannabis business social network is free to sign up. Many cannabis businesses and users are included here. This plate form is part of the WeedLife network of the same functionally on both sides. If you want to make your marijuana group flourish this app would help you.
CannaSOS:
With this social network, a marijuana lover can explore strains, discover different products, see reviews, make friends, make queries, and many more. If you are interested in a larger cannabis social network then you can join CannaSOS.
As it has a fast-increasing following of marijuana lovers who are connected online. Here you can question answers about any type of quire, get industry news feeds, and get any type of information from marijuana pros. You can join groups or connect yourself with other cannabis enthusiasts in a niche-specific subject.
This platform has a decent-sized following on social media and gets 400,000 visitors every month. Strain review database is the feature of this cannabis social network which provides thousands of marijuana strains with detailed information, its effects and side effects, also the THC ratio, and many more.
KushCommon:
It is an invite-only cannabis business social network. It has an international range that tries to connect like-minded people through cannabis-based videos, music, posts, and other industry's media. Users can share their reviews about strains, vendors, different sources, and products. You have to share your Email address to join it.
MJLink:
This is a newer cannabis business social platform and a directory for marijuana lovers. This social platform got $1.7Million funding in the name of round seed; so that funding was used to support this social network as a canna-business. Here you not only flourished your business but also can catch up with like-minded individuals. It also includes news feeds, friends' activities, product information, and even videos about your business. You can be entertained at this forum with some other subsites such as Weed Life and Hemp Talk.
Weed Maps:
As the cannabis business, the social network's name is showing that it provides information to the consumers of cannabis about its stores and dispensaries. On the site, dispensers can share promotions and different deals with their customers and even take online orders on this platform.
420 Magazine Forum:
420 magazine website has many active forums regarding marijuana where you connect with different cannabis business owners. They have a wide range of discussions such as from the growing method of marijuana to a political discussion about cannabis. It has a good size following, active followers, do question answers on different topics, connecting with like-minded people, and networking online at this forum.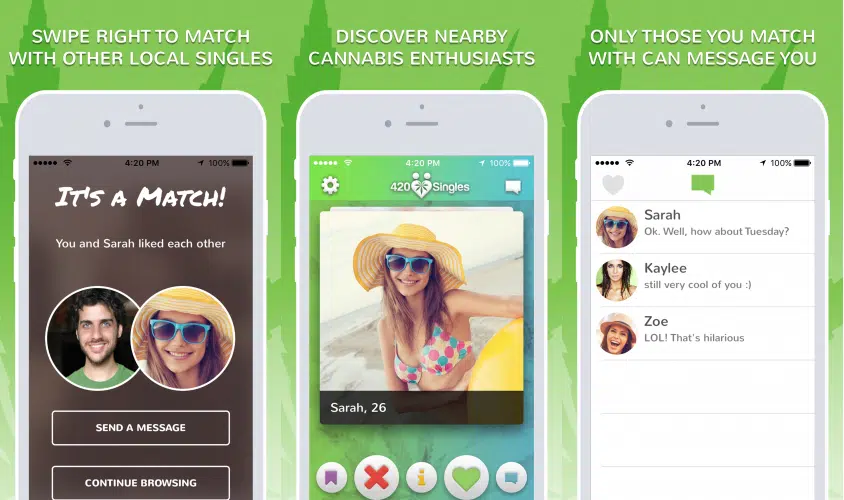 Joint Budz:
This cannabis business social network is newer and special as it focuses on medical marijuana it provides detailed information about the use of cannabis in different conditions and also provides basic information such as how to grow marijuana and other discussions about it.
Leaf Wire:
Like MJLink; it is also a new cannabis business site regarding marijuana-based industry professionals who want to connect with like-minded individuals. This site is similar to LinkedIn where you can make networks, share articles, pictures, update your status, share information about canna-business with like-minded people. It also provides a market place where you can enlist your services to other cannabis industry wizards.
Mass Root:
Firstly this cannabis business social network was established to connect cannabis student users. It can be used on both iOS and Android devices. This site is available only in those countries where cannabis has legalized and currently it has 1 million users. It's really easy to register yourself and promote your cannabis business. This site is different from others in a sense as it does not connect like-minded people rather it focuses on reviewing and rating cannabis brands and other cannabis products. Another attractive feature of this site is its privacy policy as it does not require contact information like other sites.
If you are interested to grow and flourish your cannabis business social network you can sign up or download the aforementioned apps easily.