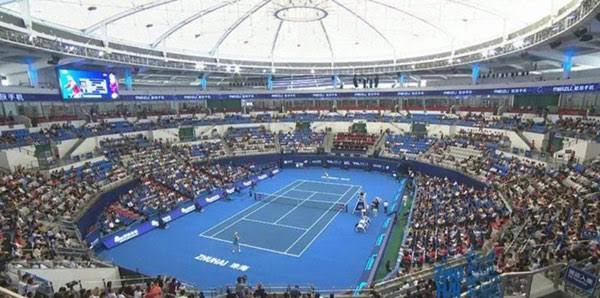 Wuhan is being isolated due to the spread of the Coronavirus which has killed 132 people. In fact, this city has long been known as a venue for international sports events.
Wuhan is the capital of Hubei Province, located in central China. The city has a population of no less than 10 million, making it one of the cities with the largest population in the country.
As a result of the coronavirus, the sports event planned to be held in Wuhan was finally shifted to another place. The 2020 Olympic boxing qualifications are known to have been transferred to Amman, Jordan.
Not only that, the Asia 2020 Badminton Championship, which is planned to be held there in April, is also likely to move. In fact, Wuhan has been a host since 2014.
Wuhan is indeed known as a city that can host international scale tournaments, especially popular branches. Not only badminton but also football, basketball, tennis, to athletics.
In 2007, Wuhan became one of the five cities hosting the Women's World Cup. At that time, the Wuhan Sports Center Stadium was rationed to hold preliminary and quarterfinal rounds. Wuhan is also the base of one of the Chinese Super League clubs, Wuhan Zall.
In the basketball arena, Wuhan hosted two times, the 2011 Asian FIBA ​​Championship and the 2019 World Cup Basketball. Specifically, in 2011, Wuhan became the sole organizer.
Not only that, but Wuhan also held a WTA tennis tournament, the Wuhan Open since 2014. The 2015 Asian Athletics Championship was also held here.
Besides, Wuhan has just held the 2019 World Military Games, a kind of olympiad for military members from around the world. China as the host managed to come out as the overall champion.