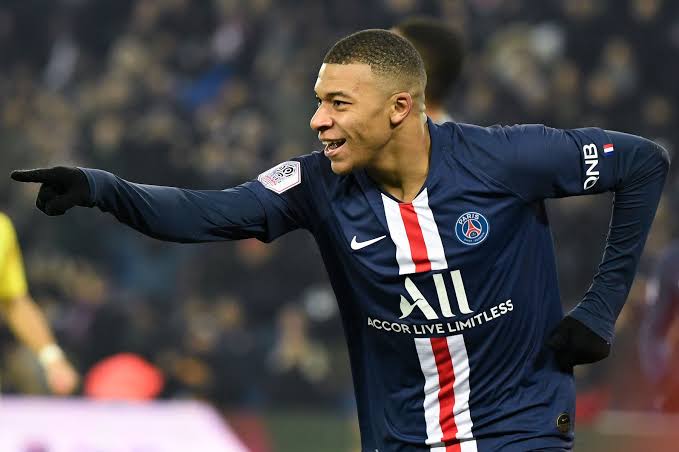 Real Madrid has long been touted as favorites to get Kylian Mbappe from Paris Saint-Germain (PSG). Mbappe, who idolized Madrid head coach Zinedine Zidane, opened the way to join. But, if Liverpool wants to spend cash worth 253 million pounds, it is not impossible to be at Anfield.
French soccer expert Julien Laurens claims the PSG superstar can make an amazing move to Anfield. However, Juergen Klopp must provide 253 million pounds for special rights, because PSG is very reluctant to sell their main assets.
Despite being chased by Madrid, Laurens claims Liverpool could be Mbappe's choice if the British meet PSG's demands. Laurents told ESPN: "It's very simple. If Liverpool can pay 253 million pounds, or 295 million with a bonus, and put it on the table, that's what PSG will ask anyone who wants to sign Mbappe.'
'If Liverpool can afford that, plus give him the wages he wants, he will consider the offer every day in the week,' he added. 
'Yes, Real Madrid is his dream and one day there is the certainty that he will play at the Bernabeu. But, he is only 21 years old so there is plenty of time for him to go and play in Madrid one day.'
'The fact is he also wants to play in the English Premier League someday. Liverpool is a very attractive proposition for every top player in the world today with the awards they have collected and the Juergen Klopp project.'
'But then again, if they can't put the money on the table for bidding, there's no way Mbappe could go there.'
Mbappe, 21, is already considered one of the best players in the world of football today. The former AS Monaco player scored 81 goals in only 110 matches for PSG. Mbappe also has a stack of trophies, including three Ligue 1 titles, one French Cup and the 2018 World Cup with the French national team.
Former team-mate in Monaco, Fabinho, recently revealed that he would be happy Mbappe joined him at Liverpool. Some time ago, Mbappe also put admiration on the appearance of Liverpool 2019/2020.