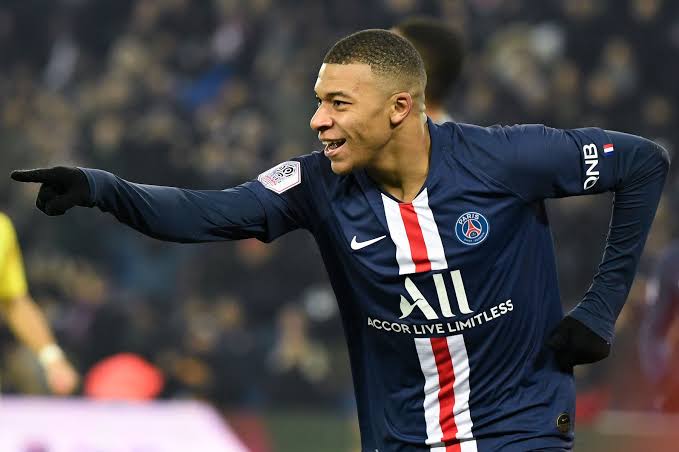 Clubs who are interested in signing Kylian Mbappe seem to be ready to break into their safes. The Paris Saint-Germain (PSG) striker was declared the most valuable player in 2020 based on a study conducted by the CIES Football Observatory research institute based in Switzerland.
According to the calculation, data processing and reasoning procedures developed by the CIES Football Observatory, which are performed on 166 players who play in five of Europe's top leagues, such as the English Premier League, Spanish La Liga, Italian Serie A, German Bundesliga, and French Ligue 1, players aged 21 years it reached a value of 265 million euros.
The ranking of the most valuable players takes into account 21 variables, including the activities of players with the club and the national team, age, position, league of play, and economic position of the club where they play.
Mbappe's market value of 265 million euros is slightly higher than what Barcelona paid to his teammate at PSG, Neymar Jr. Neymar holds the record after Barcelona poured 222 million euros in 2017. However, currently, Neymar's value is only 100.4 million euros and is ranked 19th on the list.
Manchester City striker Raheem Sterling is ranked second most valuable player with 227.7 million euros, then third-ranked
Mohammed Salah (Liverpool) with 175.1 million euros. Reakn Salah in Liverpool, Sadio Mane (155 million euros), in fifth place under Jadon Sancho (Borussia Dortmund / 168.9 million euros).
While Barcelona star Lionel Messi is ranked 8th with a value of 125 million euros. Thus, the Mbappe value is more than twice the price of Messi. While Cristiano Ronaldo (Juventus) is not in the top 25 because it is only worth 80.3 million euros.
The 2 Most Valuable Players:
| | | | |
| --- | --- | --- | --- |
| No | Player | Club | Score |
| 1 | Kylian Mbappe | PSG | 265.2 million euros |
| 2 | Raheem Sterling | Manchester City | 227.7 million euros |
| 3 | Mohammed Salah | Liverpool | 175.1 million euros |
| 4 | Jadon Sancho | Borussia Dortmund | 168.9 million euros |
| 5 | Sadio Mane | Liverpool | 155 million euros |
| 6 | Harry Kane | Tottenham | 150.5 million euros |
| 7 | Marcus Rashford | Manchester United | 134.3 million euros |
| 8 | Lionel Messi | Barcelona | 125.5 million euros |
| 9 | Antoine Griezmann | Barcelona | 123.6 million euros |
| 10 | Lautaro Martinez | Inter Milan | 115.7 million euros. |
| 11 | Gabriel Jesus | Manchester City | 115.6 million euros |
| 12 | James Maddison | Leicester City | 112.4 million euros |
| 13 | Timo Werner | RB Leipzig | 112 million euros |
| 14 | Roberto Firmino | Liverpool | 111.5 million euros |
| 15 | Trent Alexander-Arnold | Liverpool | 110.5 million euros |
| 16 | Richarlison de Andrade | Everton | 104 million euros |
| 17 | Tammy Abraham | Chelsea | 103.1 million euros |
| 18 | Joao Felix | Atletico Madrid | 100.6 million euros |
| 19 | Neymar | PSG | 100.4 million euros |
| 20 | Romelo Lukaku | Inter Milan | 100.2 million euros |