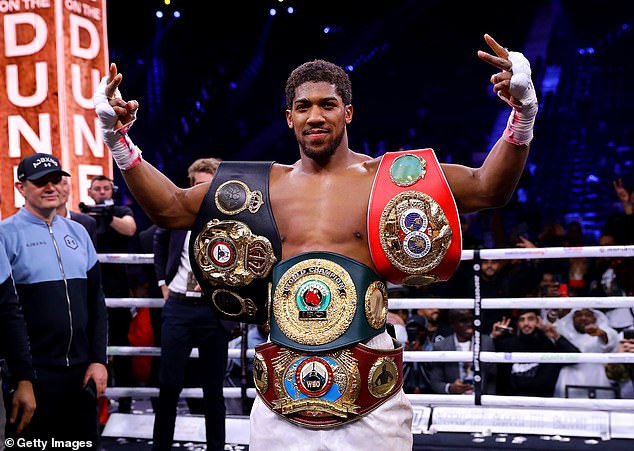 The fight for the title of Heavyweight Anthony Joshua vs Kubrat Pulev will be postponed from the initial schedule of June 20 to July. Joshua, who holds the WBA, IBF, WBO championship belt, is set to face Pulev at Tottenham Hotspur Stadium on June 20.
Boxing promoter Eddie Hearn hopes to keep Joshua vs. Pulev's battle date on schedule. However, he also considered new plans for the megaduel after the Coronavirus pandemic forced the postponement of events in March and April.
The Matchroom Boxing boss is awaiting a final ruling on the English Premier League match. The reason, Joshua will duel at the headquarters of the Tottenham football club, but suggested that the fight will still take place in England.
'A requirement for Anthony in the next fight, a must for him is to play in England,' Hearn said.
'June 20 is a long time, it is still in our plans. We have talked with Tottenham and made sure that we are all in the same position,' he continued.
He hopes the Premier League provides a policy regarding the sustainability of the competition. So he can make decisions about the Joshua vs Pulev duel at Tottenham Stadium.
Moreover, Hearn still has another big battle agenda. which will be played next May. If Joshua vs Pulev's duel changes his schedule, it will affect other battle agendas.
'We also have Dillian Whyte who will fight Povetkin on May 2. We have Derek Chisora ​​who will play Oleksandr Usyk on May 23. Anthony Joshua, June 20, and all those events can change now,' he explained.
'We hope they do not need to be moved, but we also understand this continues to grow,' he said.
Special Joshua vs Pulev duel, said Hearn, has prepared the day of the fight in July. This is the calculation if the Coronavirus pandemic is still happening.
Hearn hopes to ensure that his fighters receive a new battle date, if a duel is postponed, but acknowledges that serious concerns about medical support for events have caused delays.
'What the British Boxing Board of Control says, which makes any program incomplete is that we are not sure that the right doctors and medical personnel can be provided at these events and more if there are injuries at these events.'