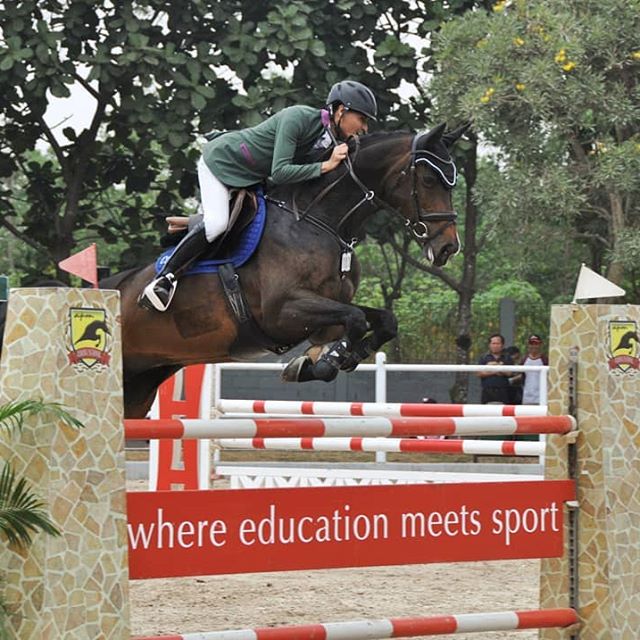 Equestrian Champions League (ECL) 2020 enters the second series which takes place at the APM Equestrian Center, March 6-8. Previously, the ECL series one was successfully held at Jakarta International Pulomas Park Jakarta (JIEPP), February 14-16.
The presence of the equestrian league aims to support the development and development of the equestrian industry. This was stated by the Founder and Chairperson of the Management Board of the Indonesian Equestrian Sports Association (PP. Pordasi), Triwatty Marciano. 'With the league, there will be more competition so that it supports the growth of the Indonesian equestrian sports industry,' he told reporters.
The second ECL series was held for three days by competing in two categories, namely, Show Jumping (riding control over obstacles) and Dressage (a combination of aesthetics and good horse control) with a total of 341 entries, 197 horses, and 188 athletes.
Classes competed in ECL Series 2 have been arranged and adapted to the PP Pordasi program in coaching athletes and horses. That is, ECL is the first equestrian match to have a complete athlete performance database, club system points, and complete athlete system ranking.
Co-Founders Adinda Yuanita mentioned the addition of interested parties so that the number of ECL participants in the second series was higher. 'There have been advances. The addition of about 45 horses', explained Adinda who is also the Secretary-General of PP Pordasi.
Participants also felt the second series was better. M. Akbar Kurniawan, or familiarly called Aan, claimed to have gained more experience in the league this time. 'The ECL League second series is better than the first series,' said the athlete from Kurnia Stable.
Another athlete from Equinara Horse Sport, Marco Wowiling also agreed. 'The ECL is getting better, the preparation is more stable,' he explained.
ECL Series 2020 Schedule:
Series 3: 5 – 7 June 2020, at APM Equestrian Center
Series 4: 24 – 26 July 2020, at Jakarta International Equestrian Park Pulomas
Series 5: 21 – 23 August 2020, at APM Equestrian Center
Series 6: 25 – 27 September 2020, at Jakarta International Equestrian Park Pulomas